Nowadays, gun racks are more functional and technical than they used to be in the past. While some gun owners use them to showcase their collection of guns, others use them simply for storage purposes. Out of the three gun closet design ideas (vertical, horizontal and rotary), the vertical gun rack saves space and is a more functional piece to be used in places such as a storage space. We offer a variety of gun storage systems that work great in small spaces. They can either be hung on a wall or placed on the ground. This way, the guns are easily picked off the rack whenever you need them.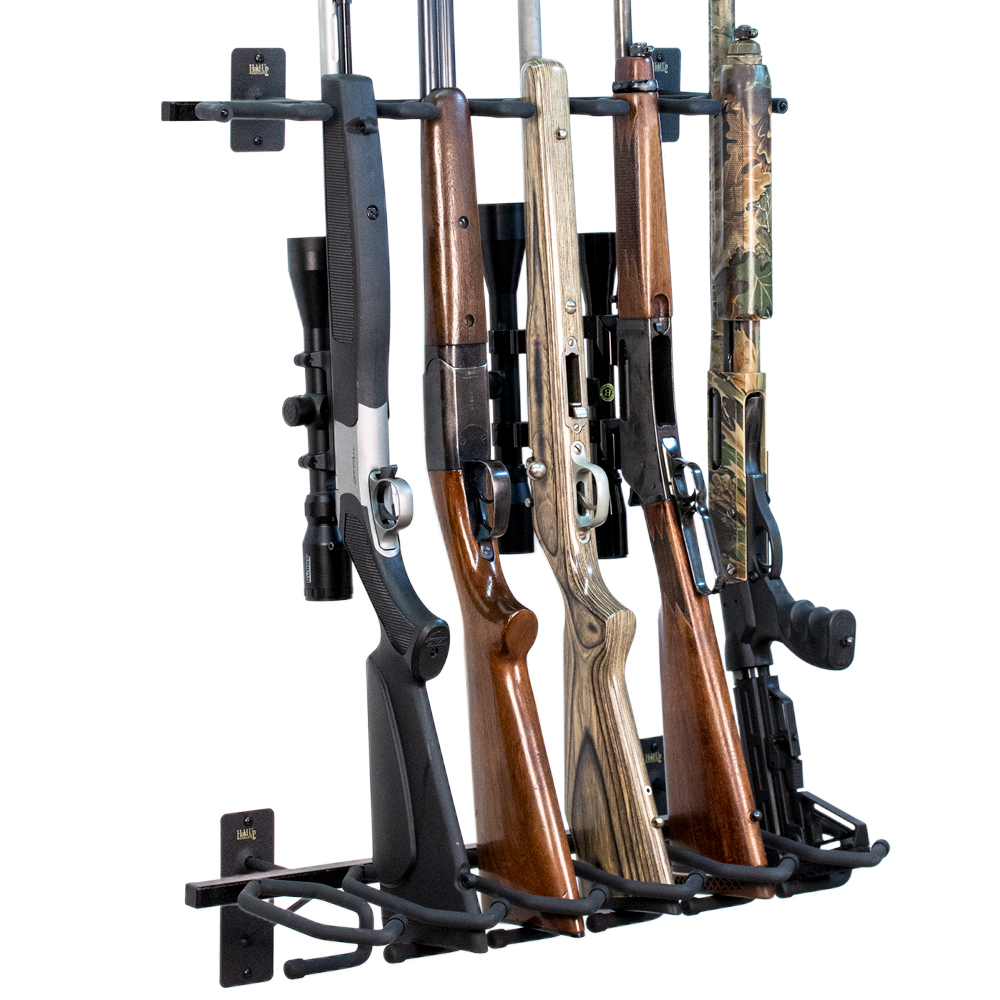 HD53: VERTICAL 6 GUN RACK
WHY YOU SHOULD GET A VERTICAL GUN RACK FOR YOUR GUN CLOSET STORAGE
If you're a gun owner, especially one who owns several rifles, the need for a gun rack cannot be argued. How much more if you have a family and need to have a safe place to store your guns. A great and affordable place to keep your gun is your locked closet gun storage. Yes, it probably isn't the first location that comes to mind but that is actually one of its advantages. Here are a few other reasons you should consider.
PERFECT STORAGE LOCATION
Studies show that many gun owners do not store their guns safely and properly. It is advised to keep your guns locked in a safe or locked into a gun rack to prevent unauthorized access or use. Without a doubt, if you're going to store your guns somewhere, it shouldn't be in an easy to reach location. A gun safe or gun vault would be ideal, but safes can easily cost over $500 and most good safes tend to be more than $1500. Also there tends to be wasted space in most gun safes and you might only be able to fit 10 rifles. Firearm owners with a larger collection or tighter budget need a different option. Our vertical gun racks start at $109.99 and can vertically store 6 rifles. Getting a vertical gun rack for a closet is an easier and more affordable option to reach your guns when the need arises. For those looking to turn their closet into a vault room, we offer many modular gun wall options. Our most popular option is the HD90 ($399.99), which stores 6 rifles and handguns. You can also buy additional slatwall panels and racks to increase the size of this wall.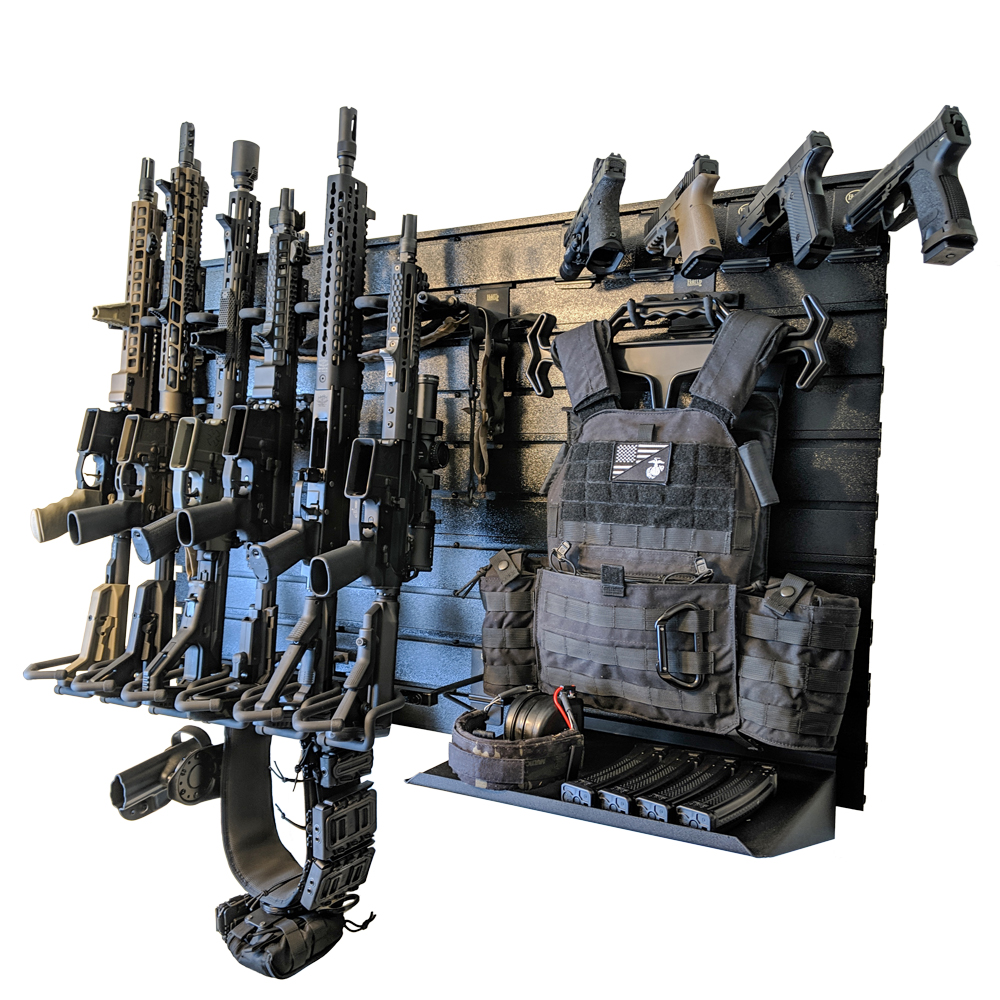 PERSONAL SAFETY
One of the major reasons for keeping a gun close by is for protection. You can keep your firearms in a tidy and easily accessible vertical gun rack right in your bedroom closet. This will prove effective in the event an intruder breaks in at night and you can't go all the way to the garage or safe to get your hidden gun. With one stored in the closet, all you need to do is pick it off the rack and you can prevent that intruder from harming you or your loved ones.