Gun Racks and Firearm Wall Displays
*USA MADE - FAMILY OWNED*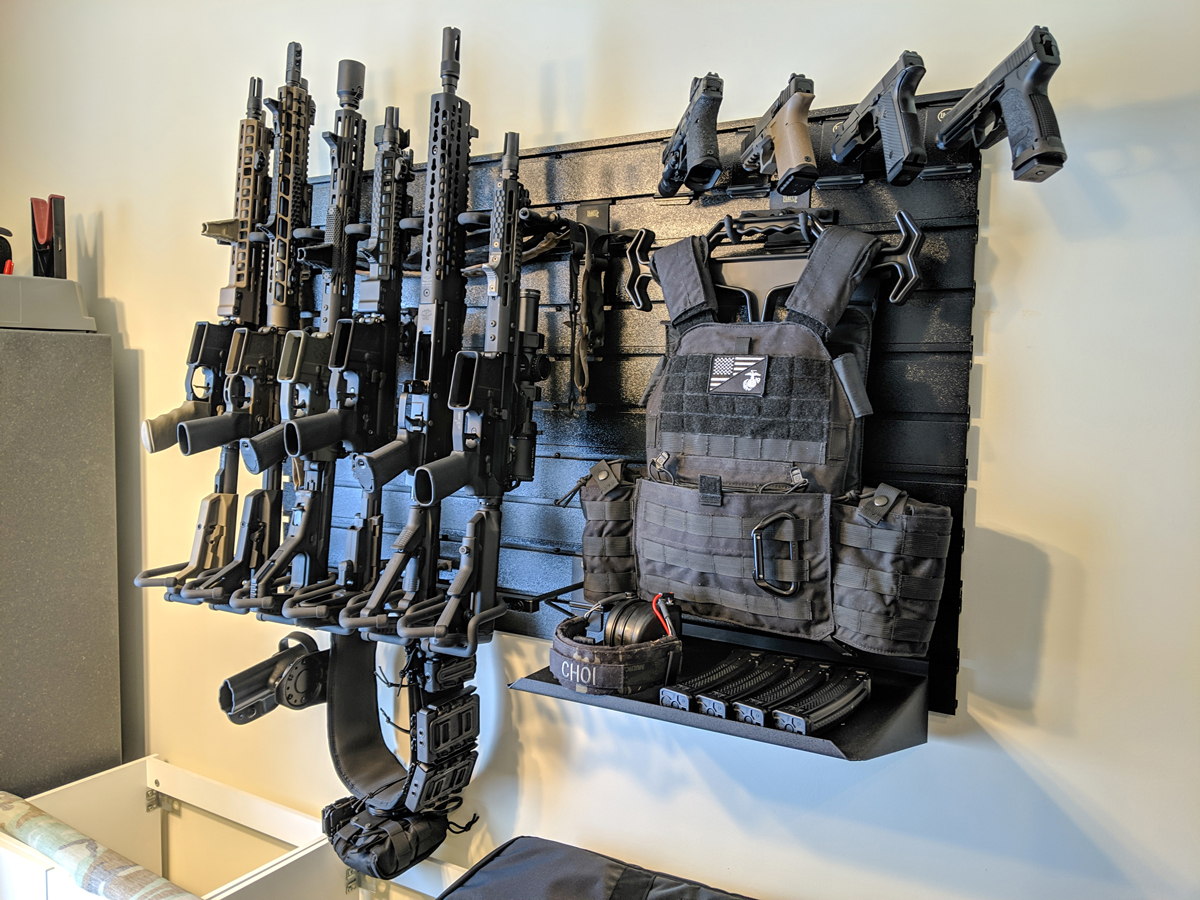 We strive to provide all of the components needed to build an impressive, safe and useful gun wall. Whether for display or simply a storage solution in your gun room we provide all of the racks, shelves, hooks and accessories you need. We consider our system the most durable and adaptable wall mount gun rack available. Our products are manufactured in the USA and are backed with a lifetime warranty.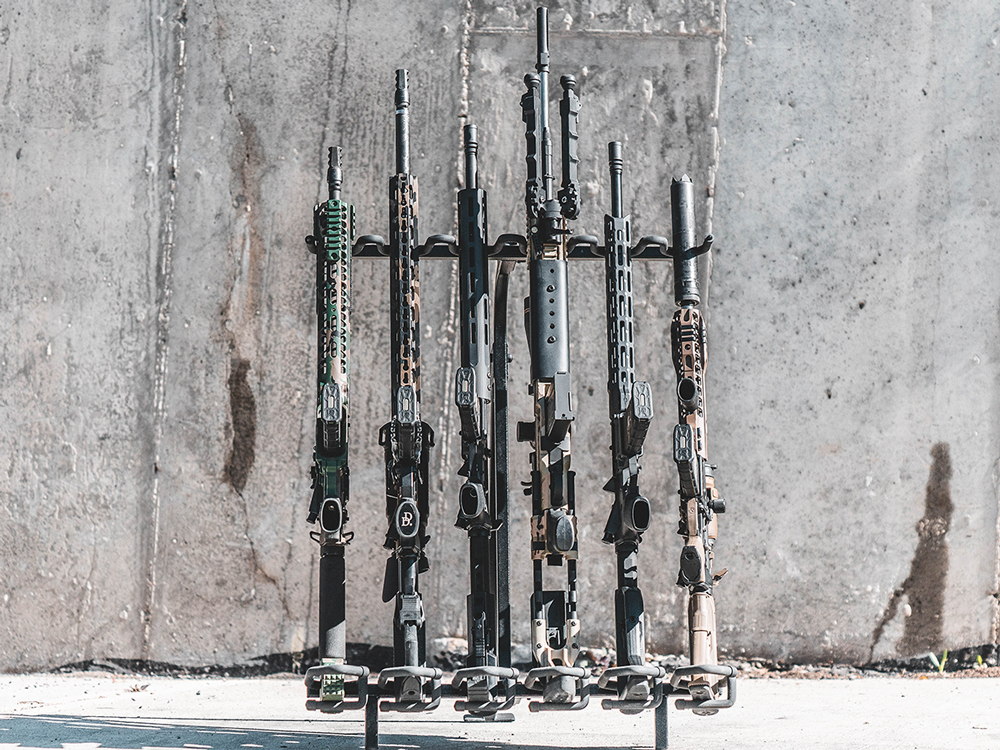 ​Your rifles are important to you; as gun owners, we understand. Store and exhibit your firearms the way they deserve: safely and visibly. Featuring durable design, a modern look, and tactical practicality, our gun display racks do just that. Whether you're looking to store just a few rifles or outfit an entire gun room, choose from our vertical and horizontal free standing or wall gun racks. Made for gun owners, by gun owners in the USA. Backed by our lifetime guaranty.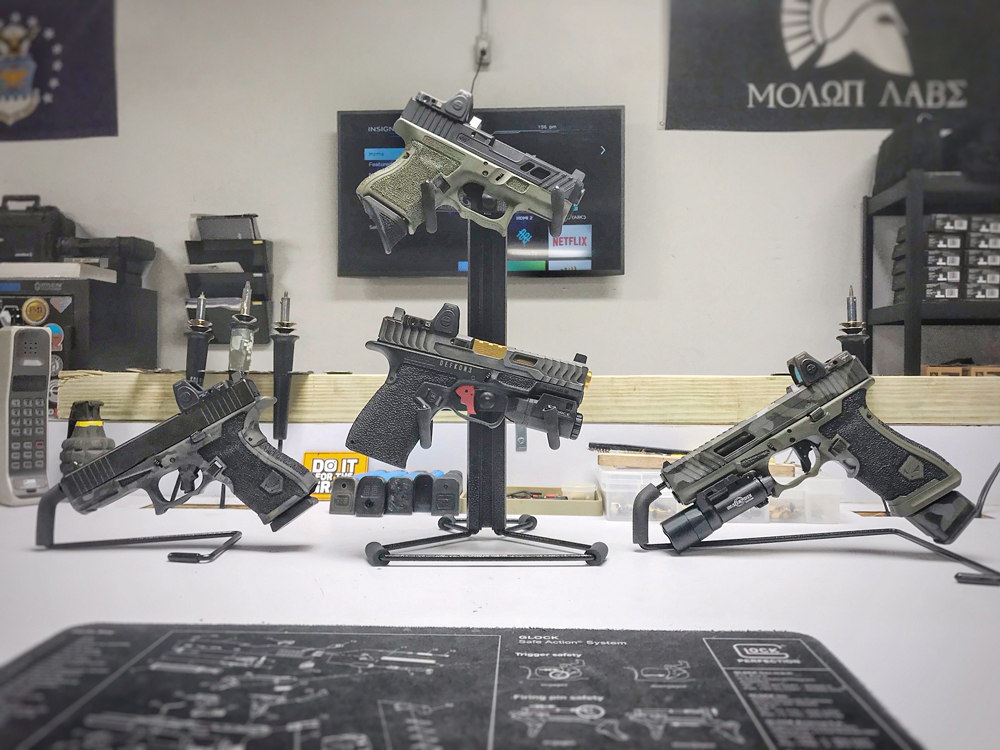 Show off your handgun while keeping it safely stored. We offer durable and functional gun and pistol holders for home display, gun safe storage, or shop and show displays. Organize one or many handguns with our wall, counter and multi surface gun racks. Never trust your precious firearms to anything but a Hold Up Display gun holder which is Made in the USA and backed by our lifetime guarantee.

---
---
Home Gun Storage with both safety and display in mind. Build your dream gun wall or gun room with our many gun storage solutions. If you are looking for gun racks for the home, we have you covered. Shop our wide variety of home gun storage products, all made in the USA by gun owners, for gun owners, and backed by our lifetime guaranty.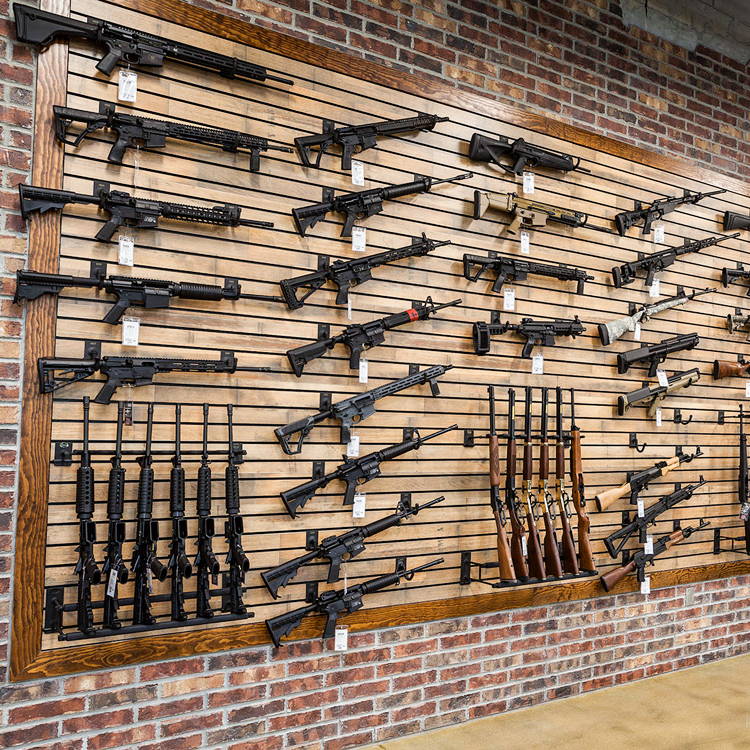 Find your gun shop display solutions here! Trusted by gun stores all over the world, our commercial display racks will impressively and safely showcase your rifles and pistols. Wow your customers by displaying your firearms and accessories in a modern and tactical way. Shop gun display stands, cases and racks all made in the USA and backed by our lifetime guaranty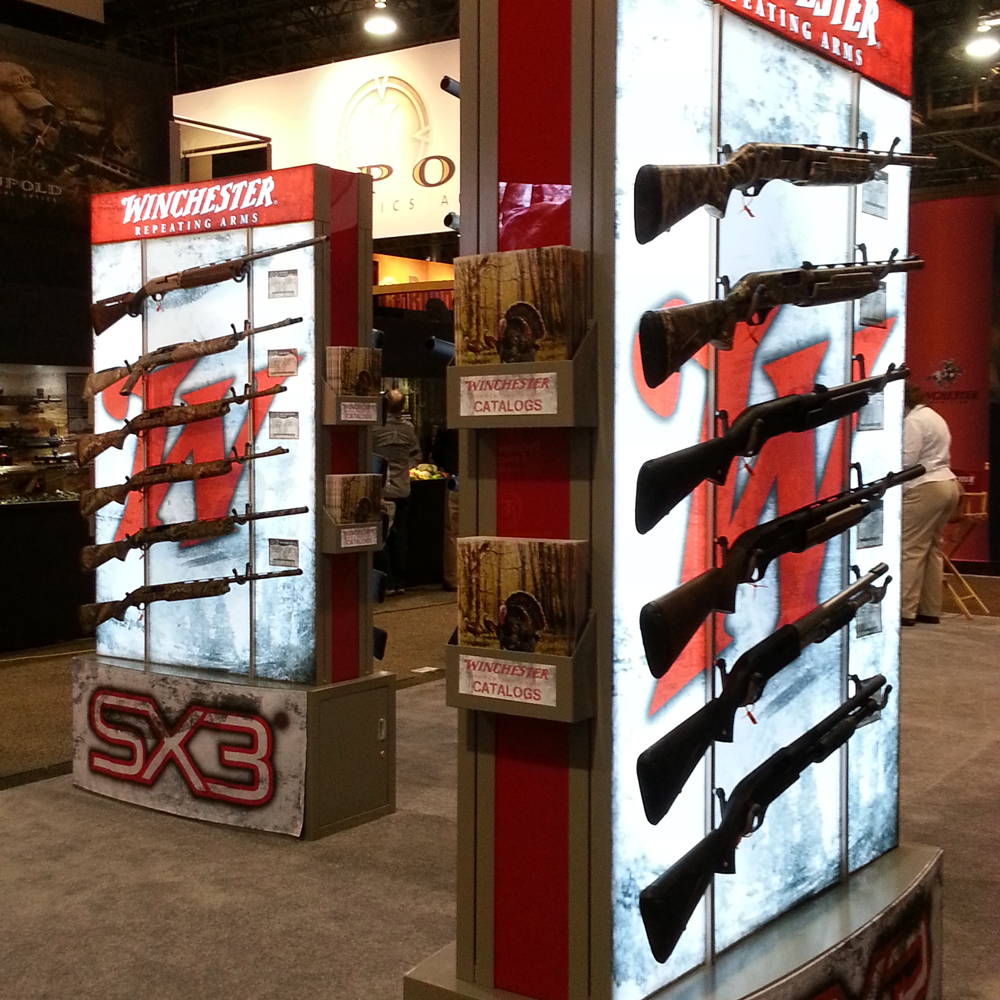 Looking to up your gun show booth game? If you want a booth that really catches your customers eye, we have everything you need. From gun rack hooks, to gun display racks and cases, Hold Up Displays' wide variety of products will help you showcase your firearms impressively, safely and space efficiently. The perfect choice to upgrade your next SHOT Show booth. Our products are made in the USA and backed by a lifetime guaranty