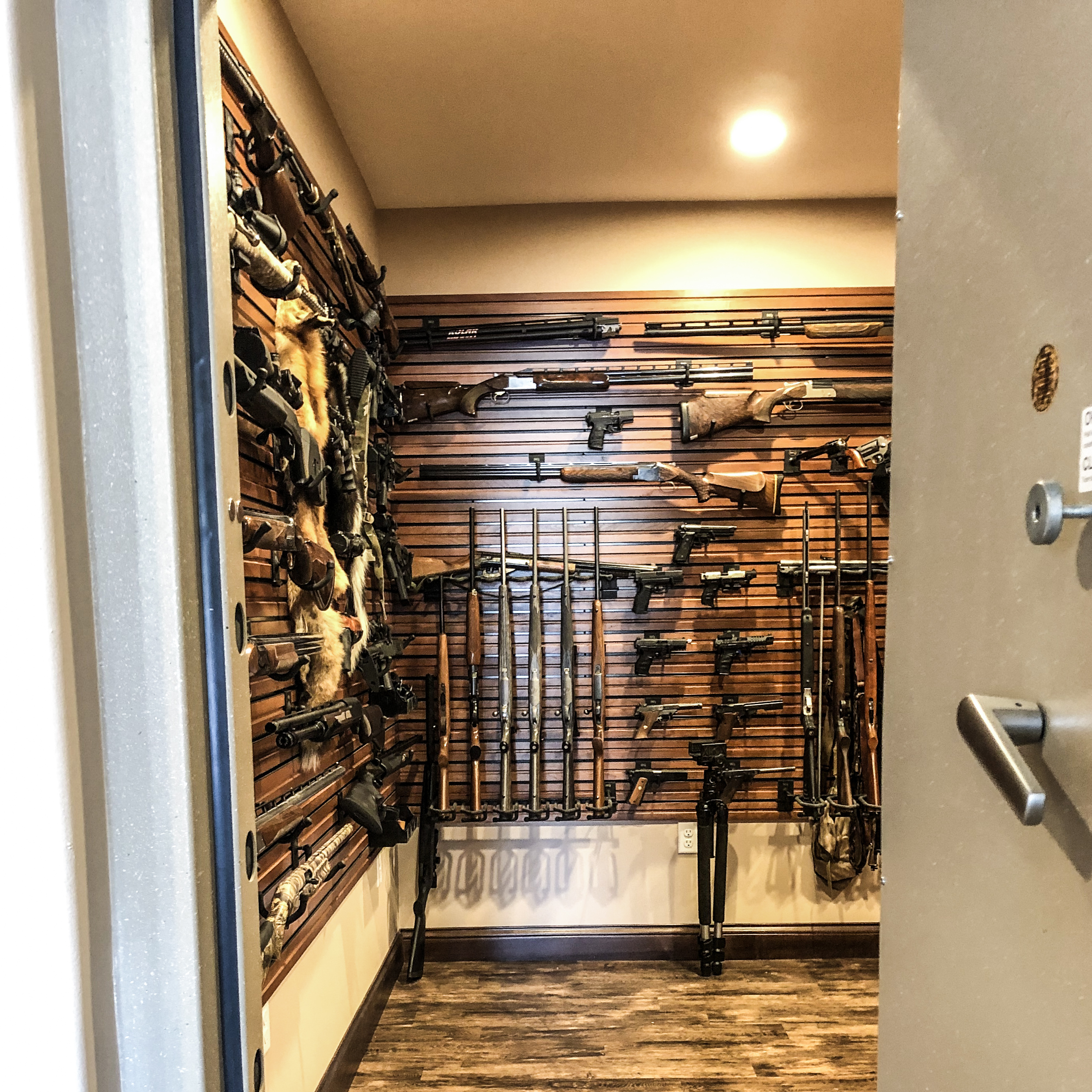 Having a place where you can safely store your firearms as well as show them off has become very popular, especially in recent years. Whether you have a large collection, and all of your firearms just won't fit into a safe or a cabinet, or you just want to proudly display your guns, a gun room is a good thing to have. No matter the reason, building one can be very simple and easy.
When it comes to a good gun room, you must start with quality gun racks. These come in a variety of different shapes and sizes, and I would suggest investing in a quality gun rack made in the USA. Our HD90 Gun Wall Rack Package is perfect for making a plain, boring wall into something functional and tactical looking.
A vertical gun rack will not only free up floor space, but it keeps all of your firearms very organized and saves a lot of space. Something like our HD91 Gun Wall/Vault kit will hold up to 12 rifles vertically, and shows them off beautifully. All of the rifles are displayed in a half-hexagon shape, which allows a person to walk around and easily see each individual gun. For the guy wanting something unique to show off his firearms, this is one for you!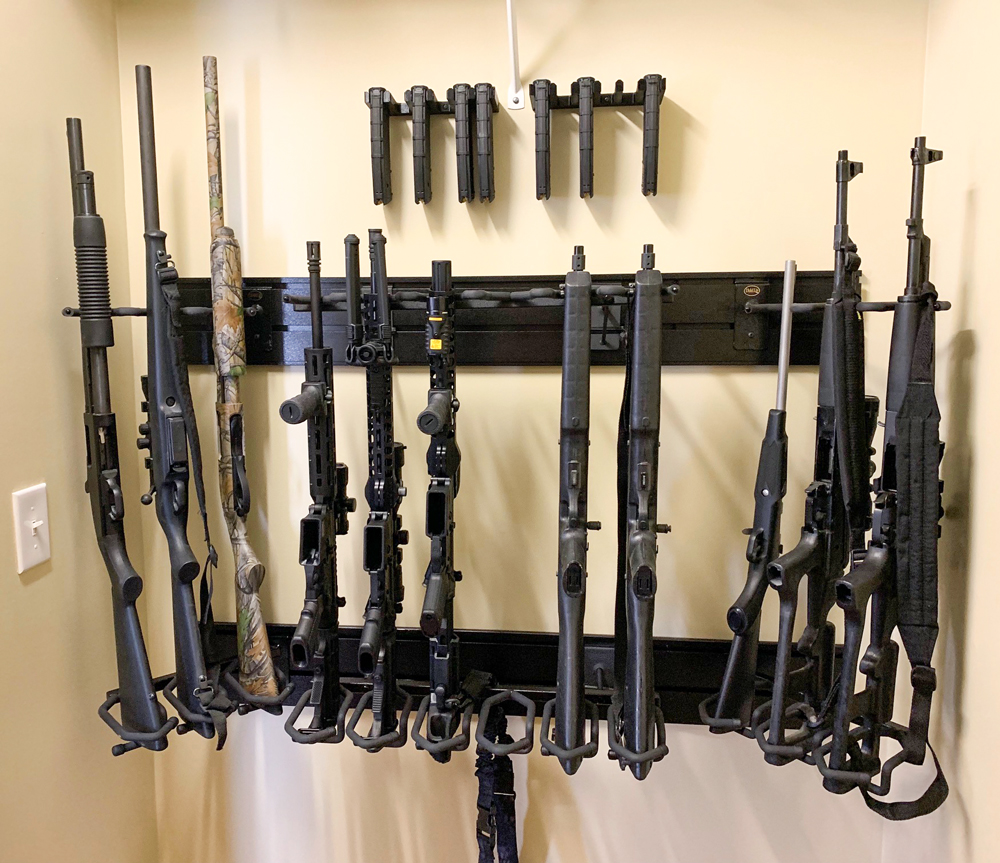 All of our gun systems are modular, and can be found in many shapes and sizes to fit each individual need and style. Want something patriotic? Check out our HD93-F American Flag Gun Wall Bundle and show off your red, white, and blue pride while proudly displaying your firearms.
Every gun room is going to be unique and different, from the size of the room to the amount of guns needing to be displayed. Because of these factors, it is important to use a system that is modular and customizable. That's why we designed our gun walls to be fully modular. You can pick out one of our gun wall bundles or build a custom setup with individual gun racks and slatwall panels. Our slatwall panels are made from a heavy duty extruded aluminum and can be easily stacked horizontally or vertically.
If you've got the space and have the guns, then what are you waiting for? Start on some wall gun rack plans and build your gun room today!