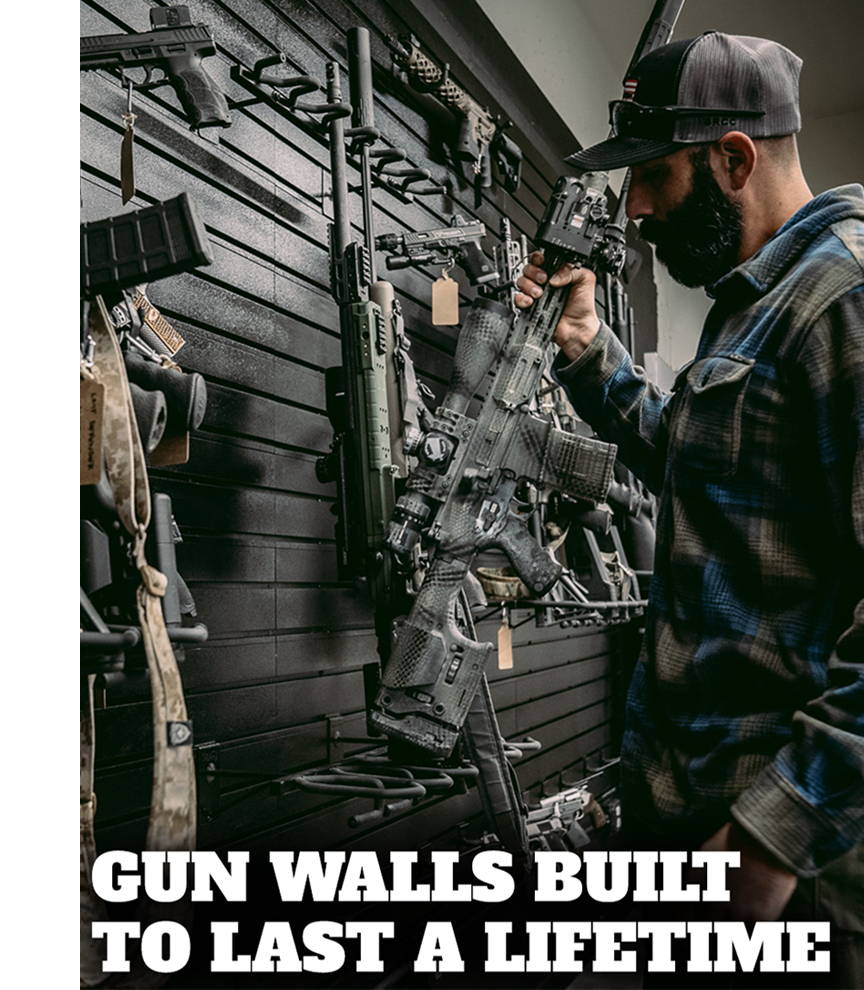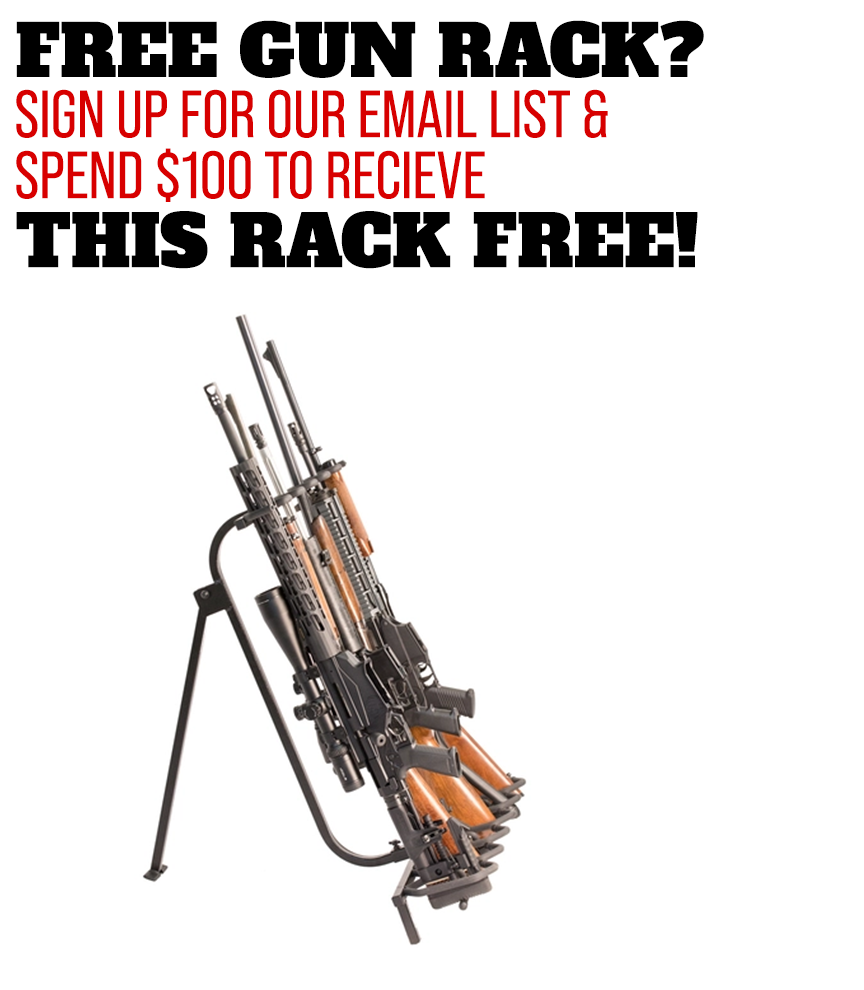 ---

---


---
---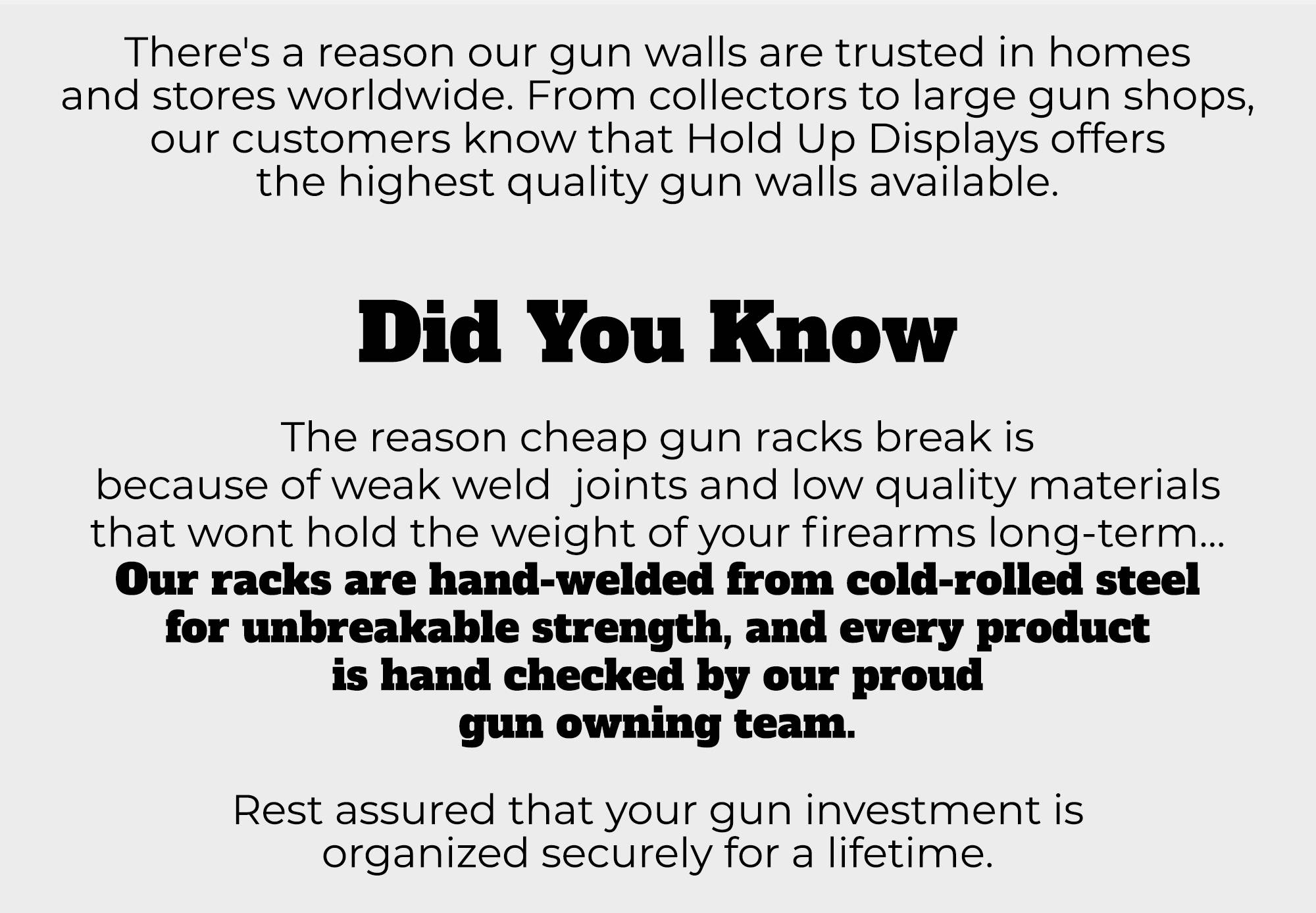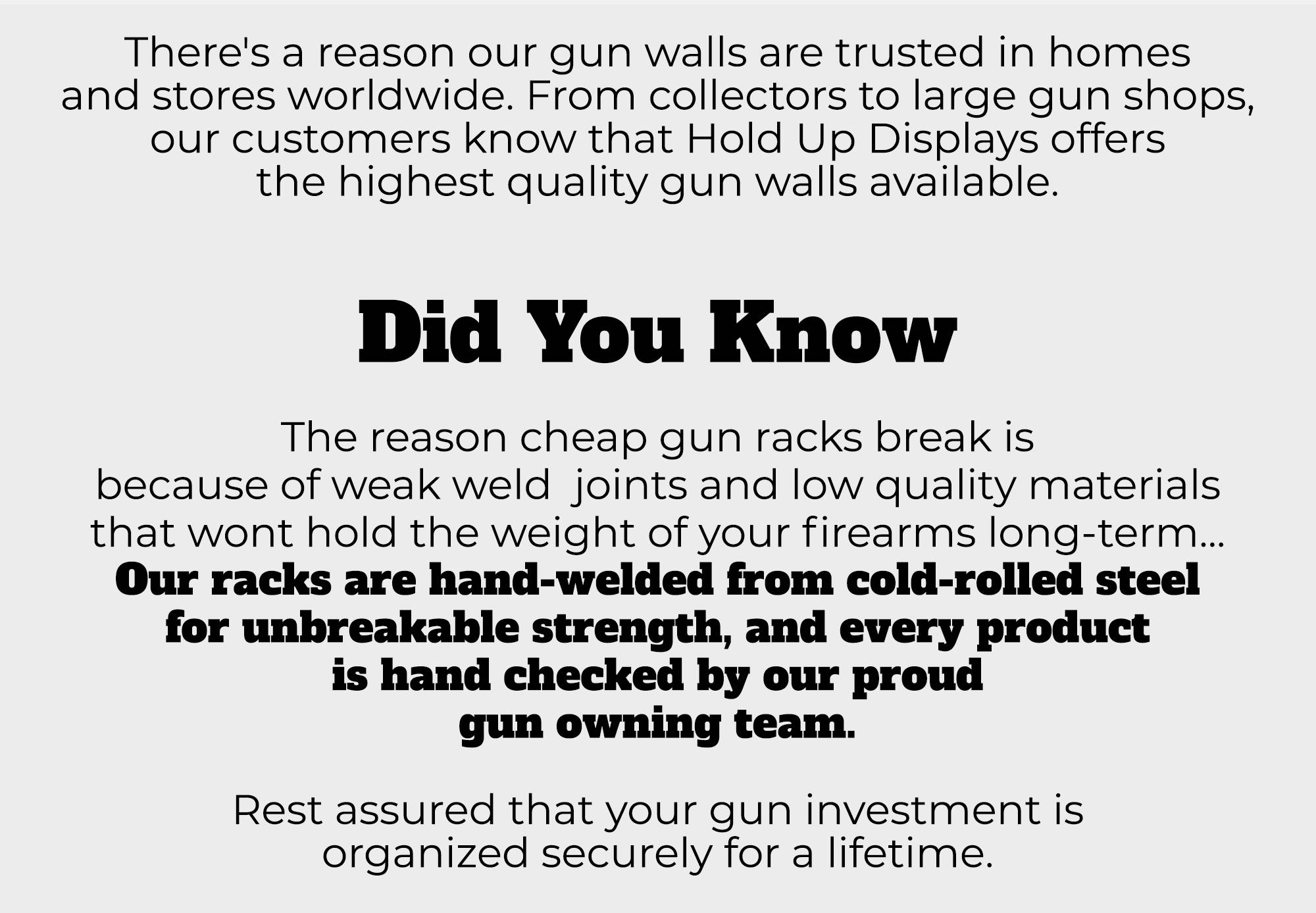 ---
Our Most Popular Products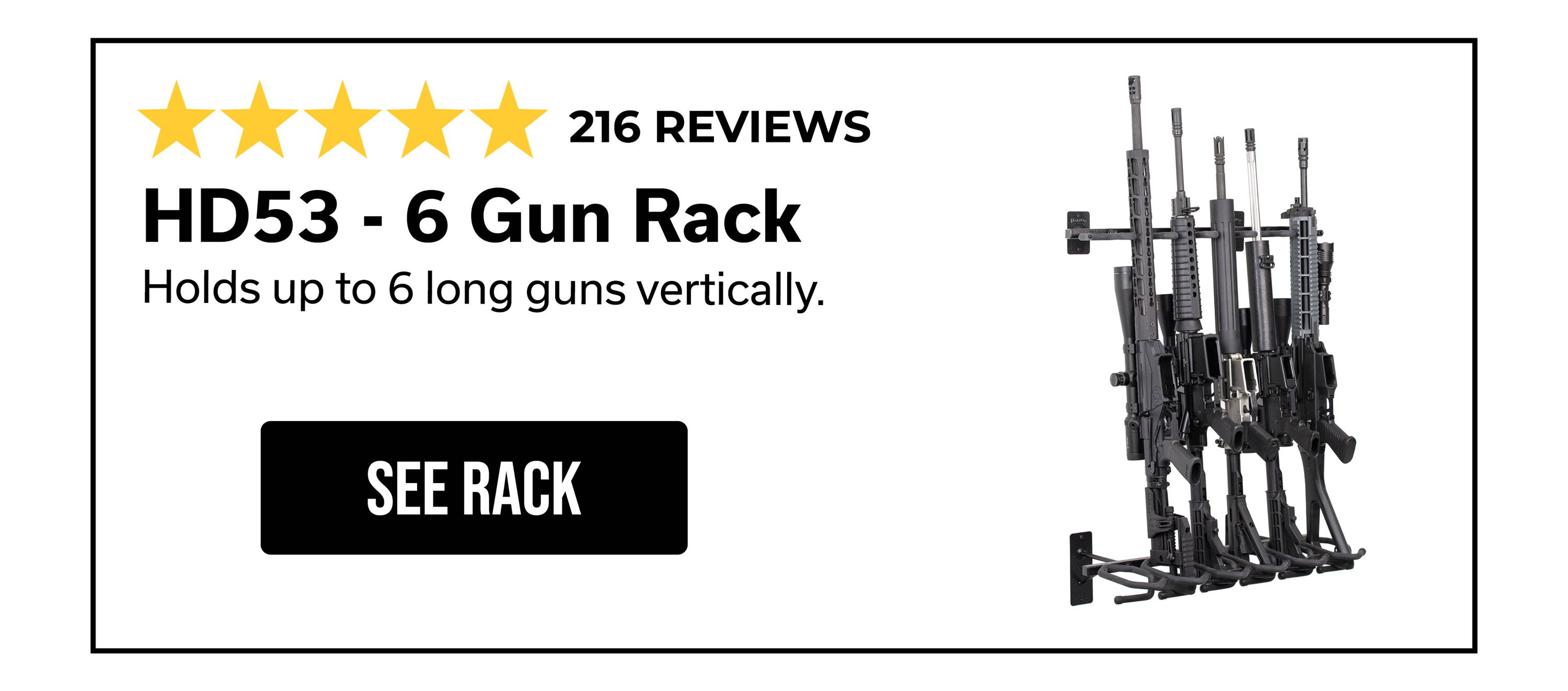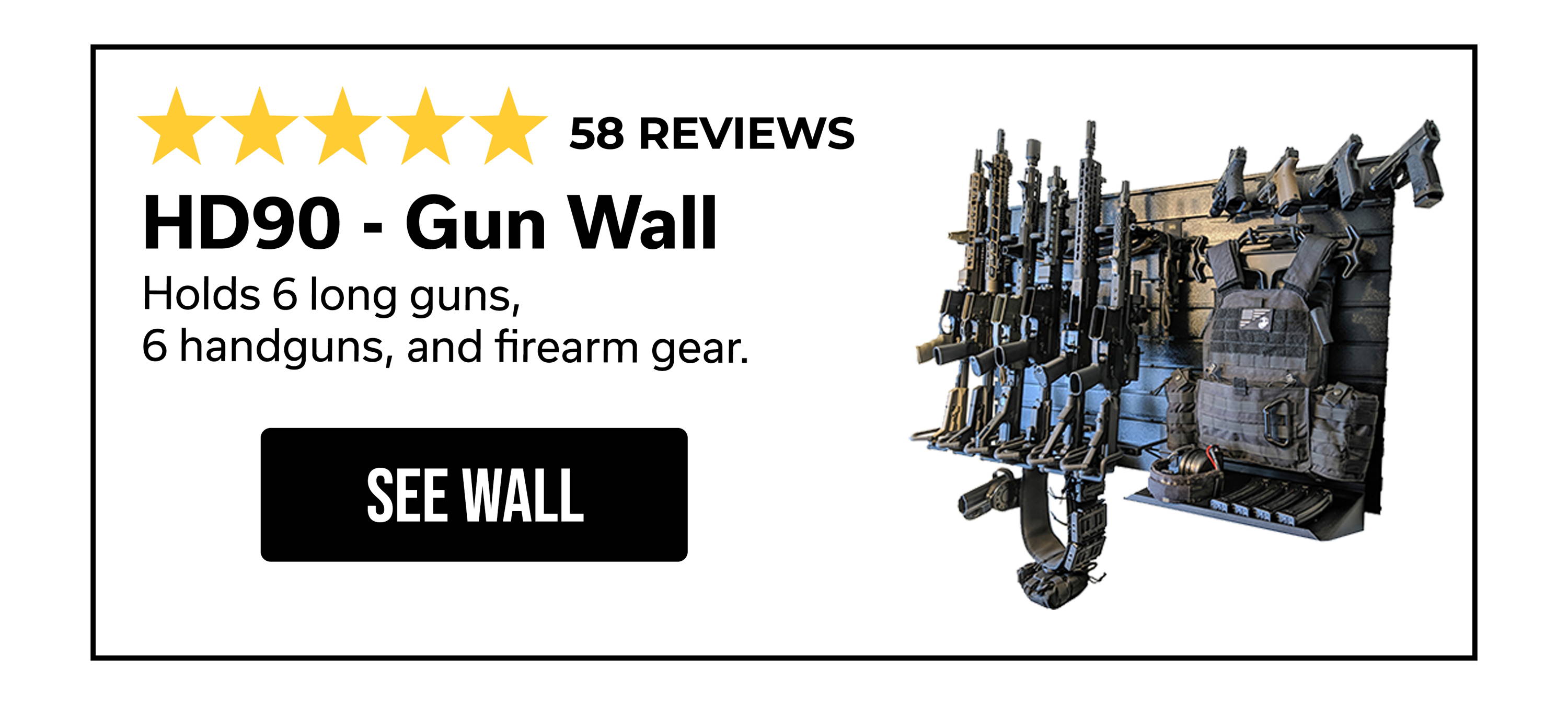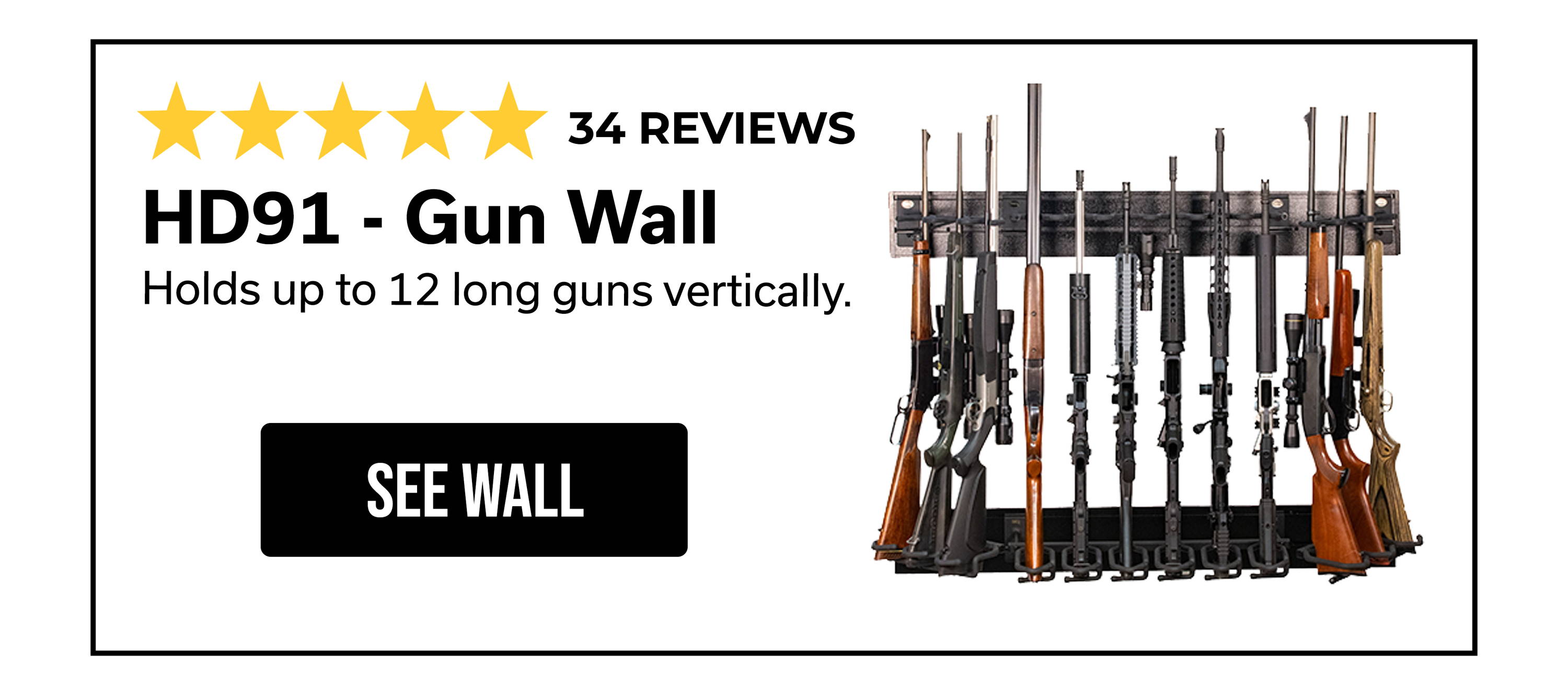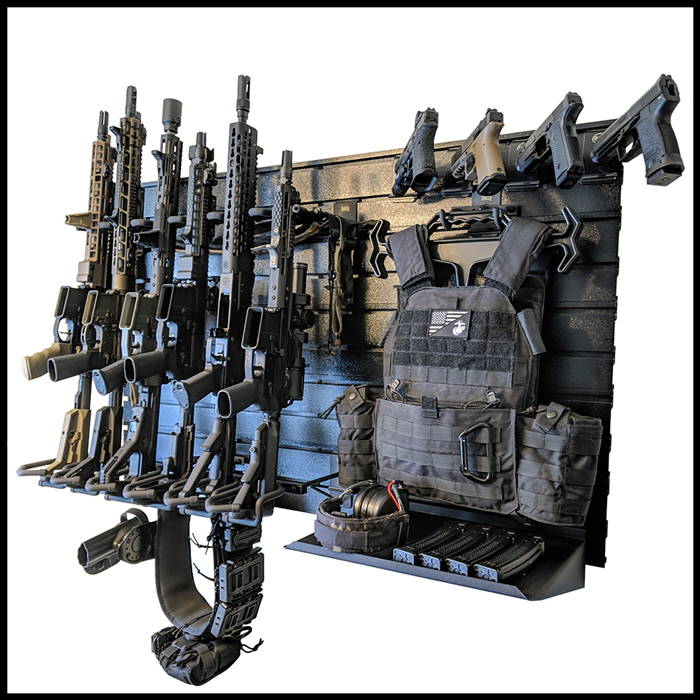 Our most popular gun wall - holds 6 handguns, 6 long guns, and firearm gear. Fully modular - easily expanded with more strongwall rails/racks.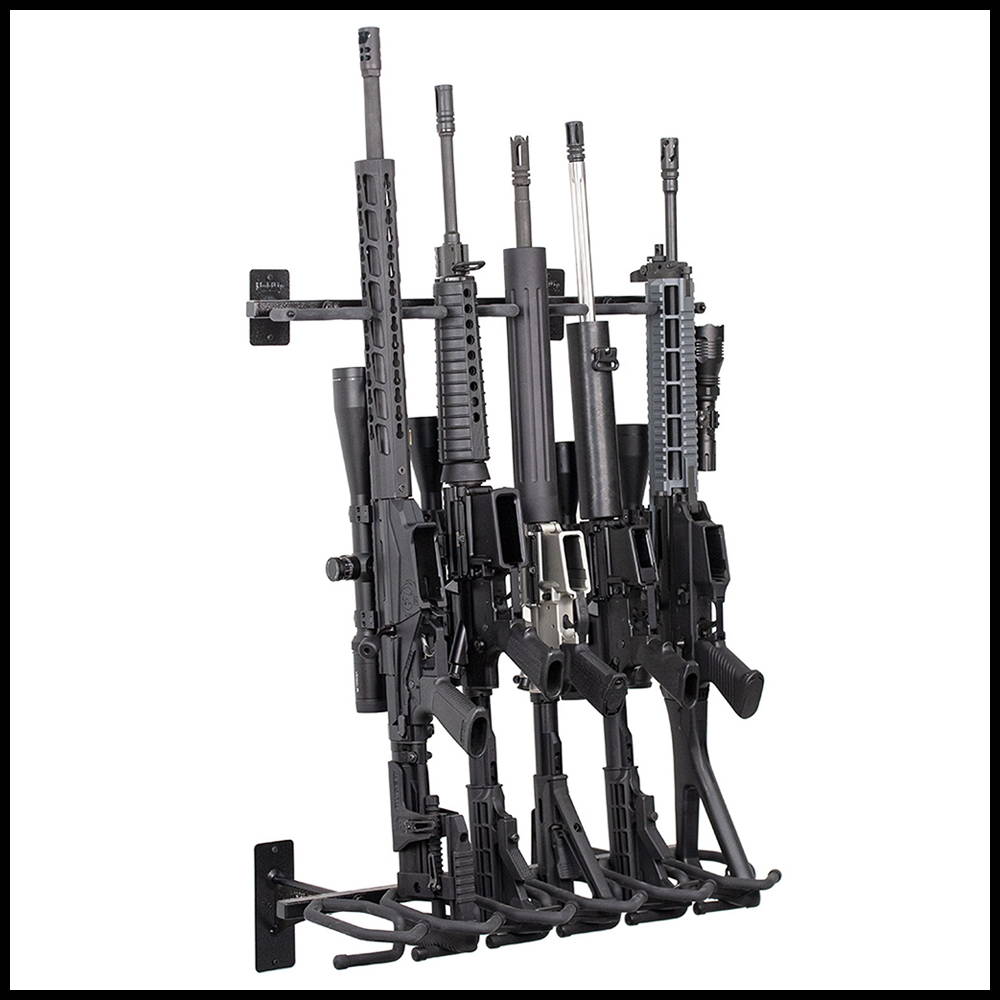 Our most popular gun rack - holds 6 long guns vertically. Built from steel to hold the heaviest of firearms - supporting up to 100 lbs.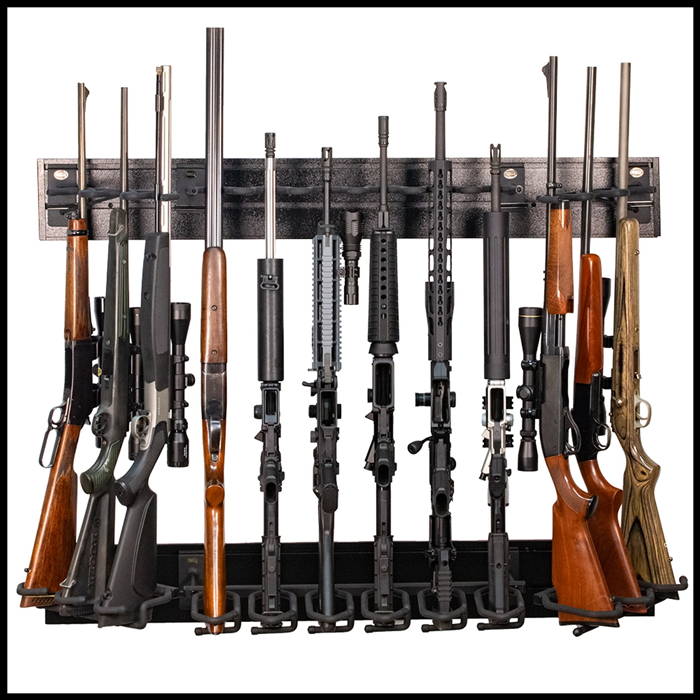 Holds 12 guns vertically, while taking up less total wall space. Easily connect multiple of these walls together to create a long line of firearms.
---
---

---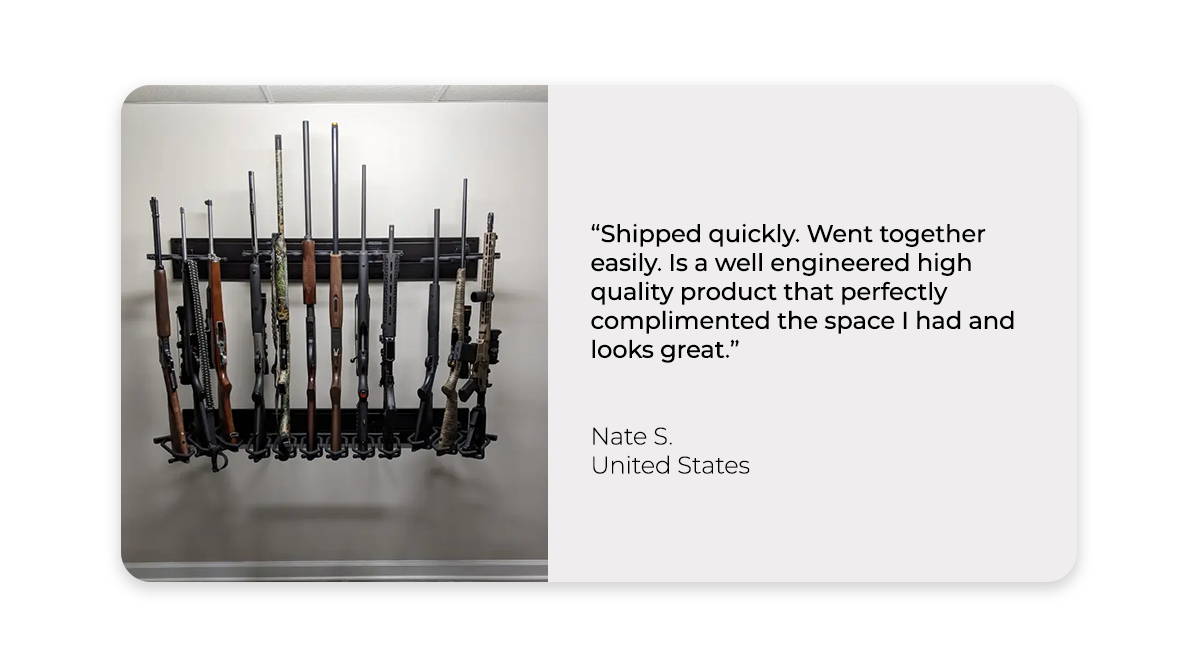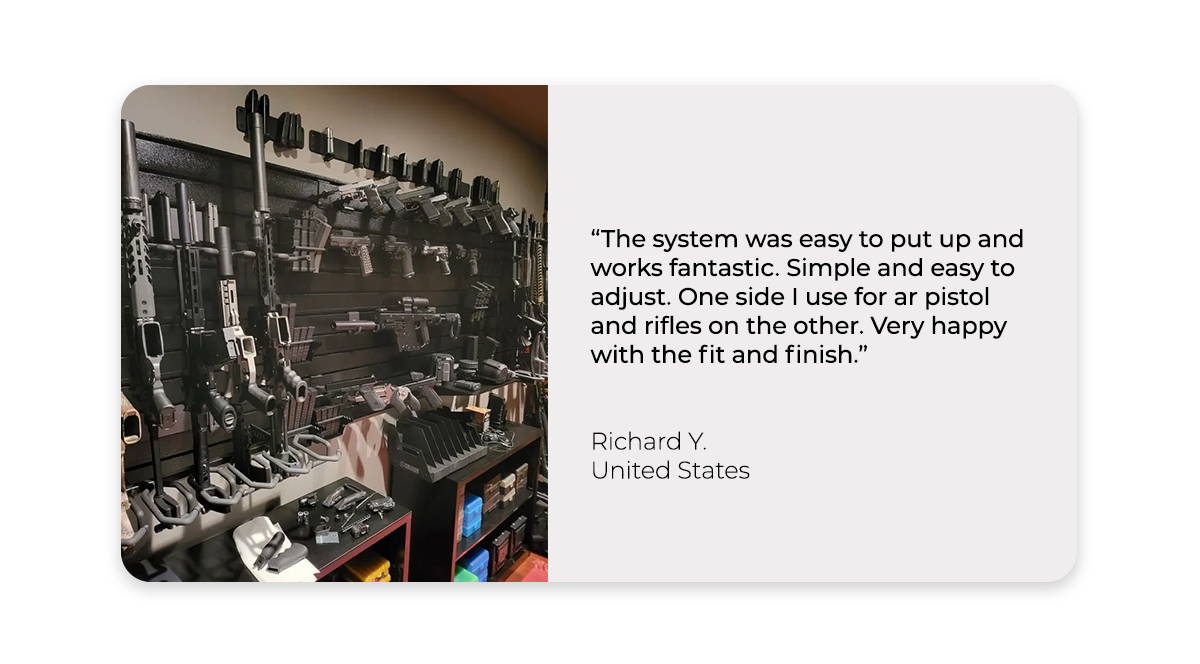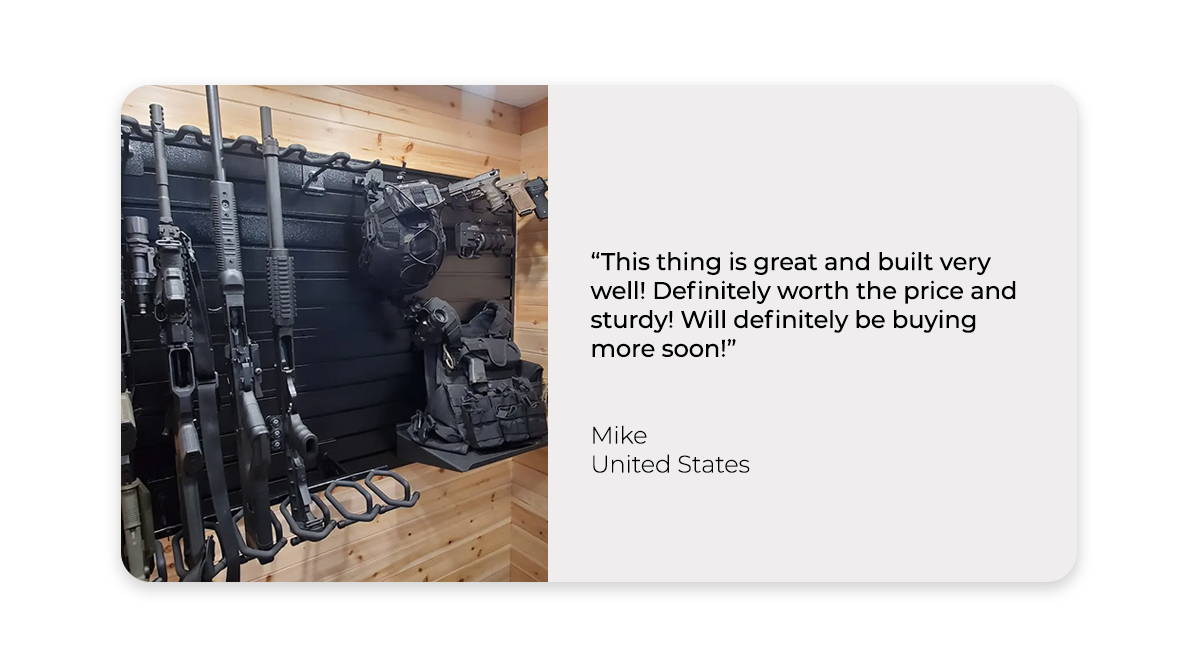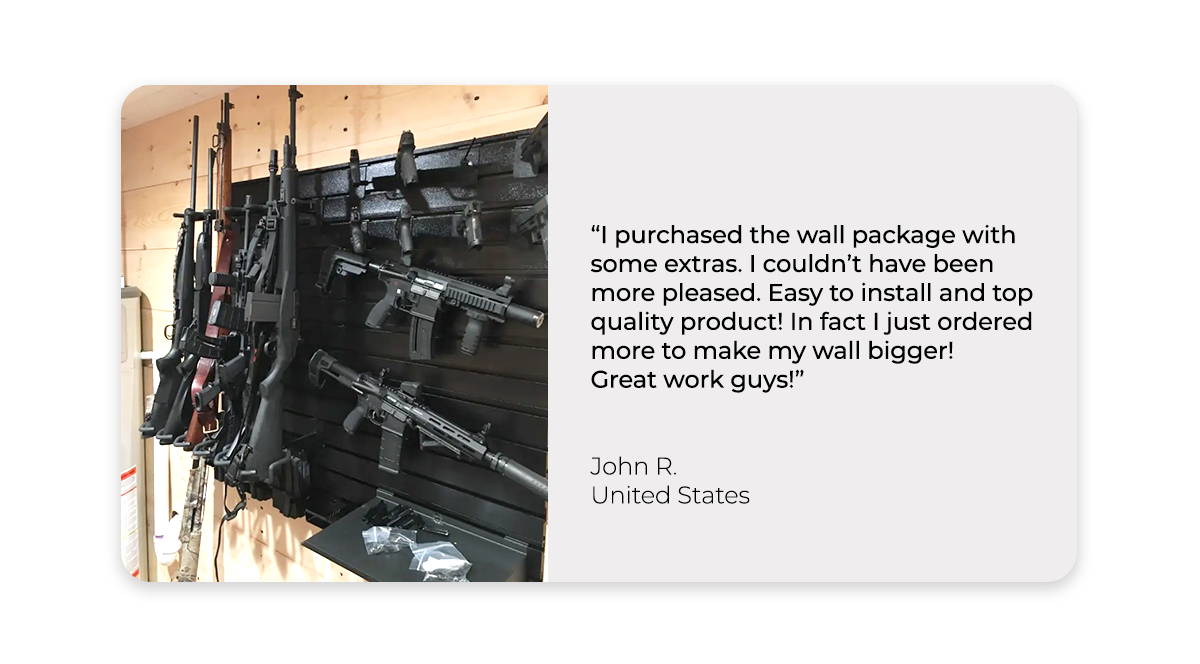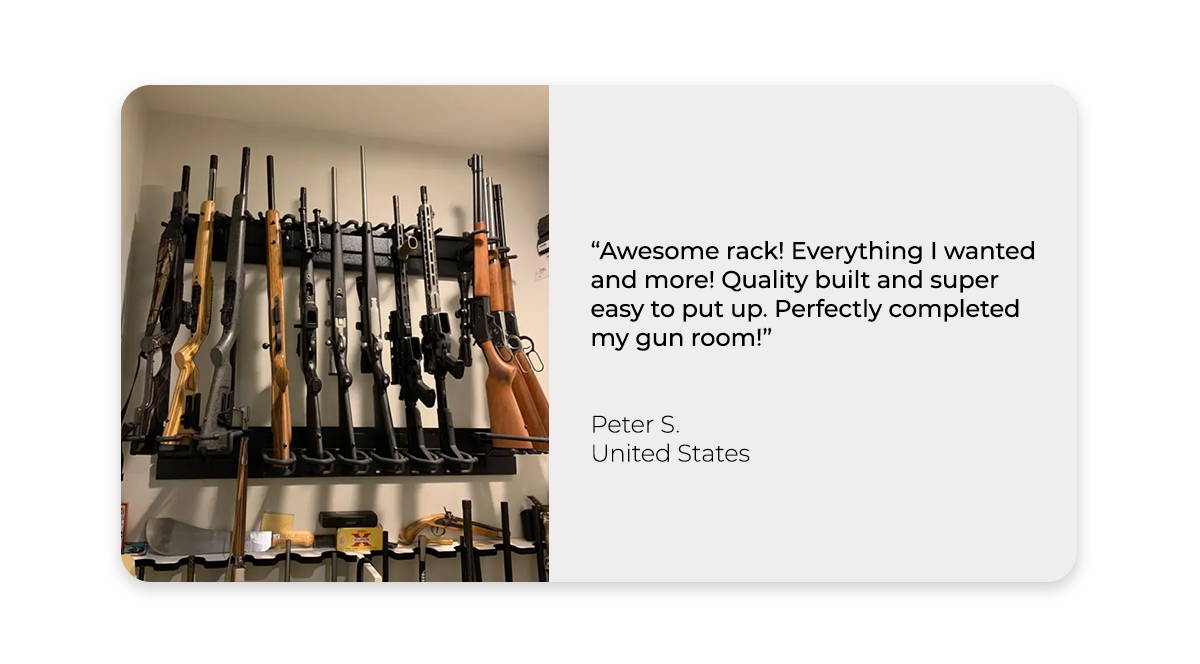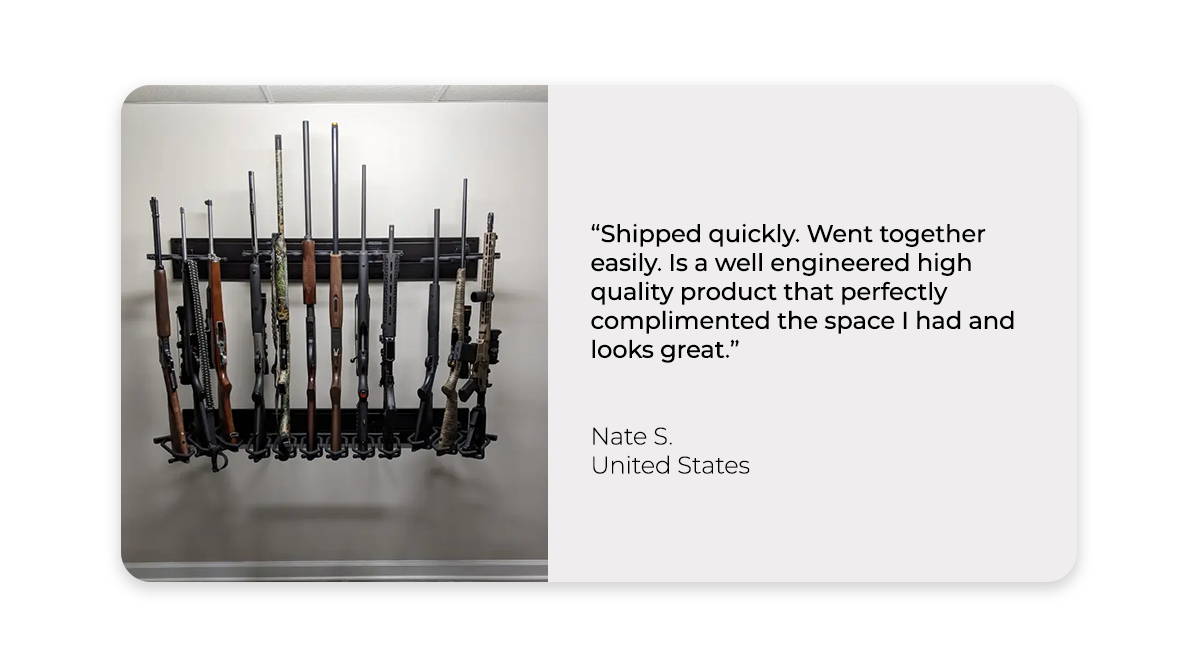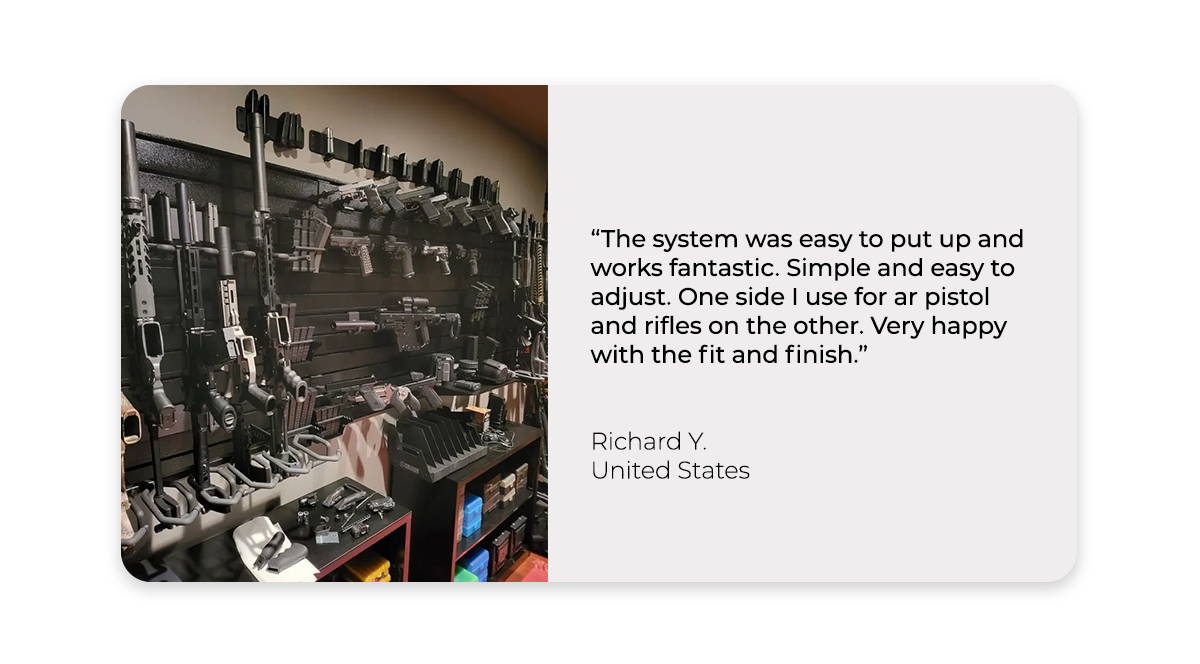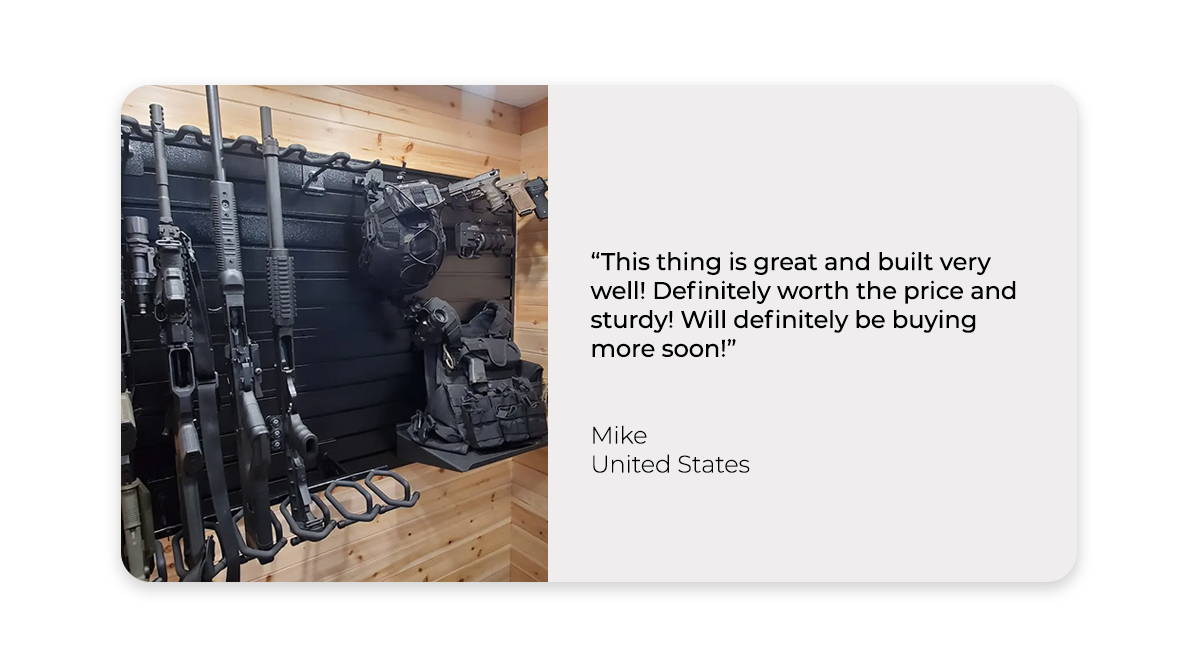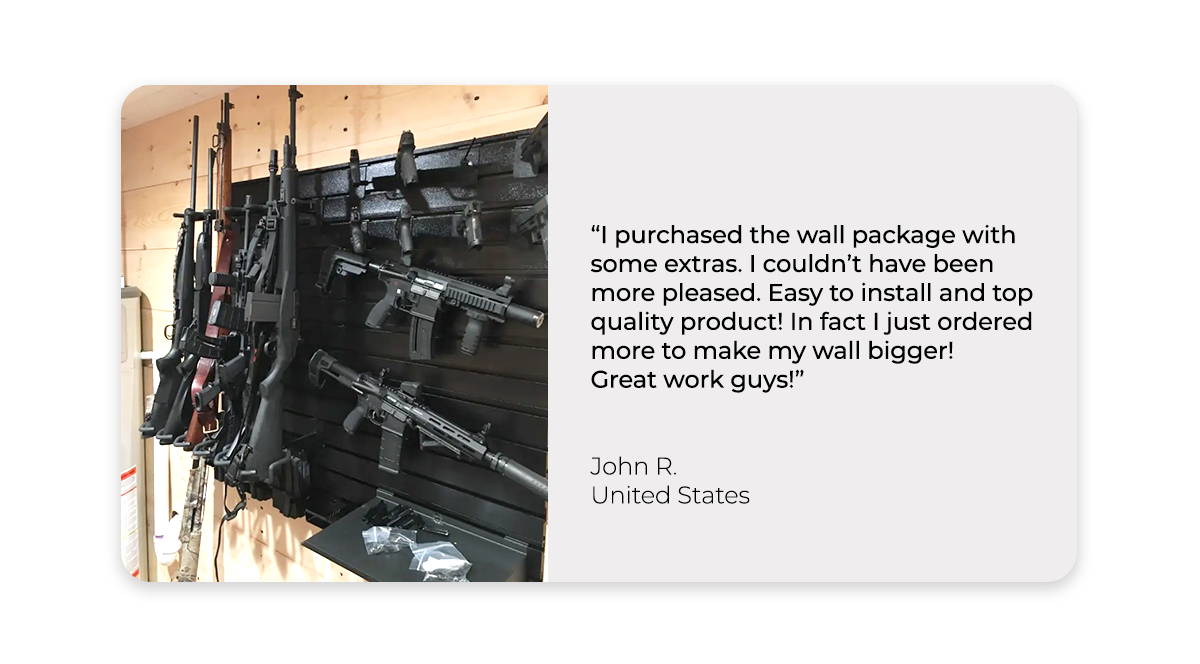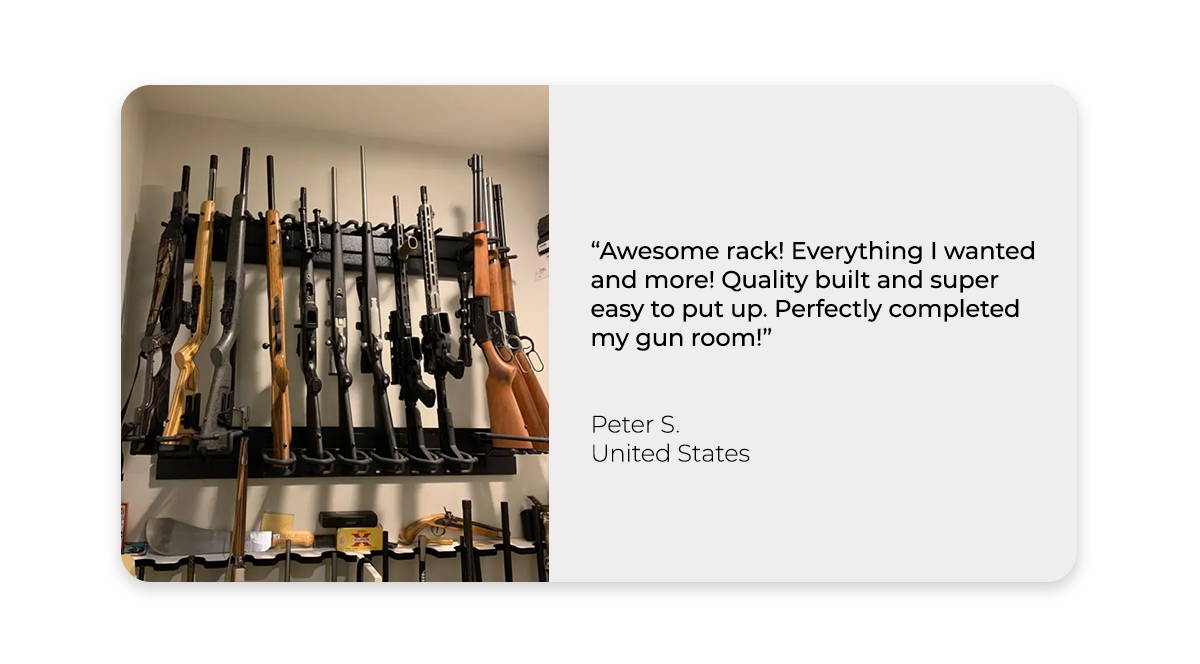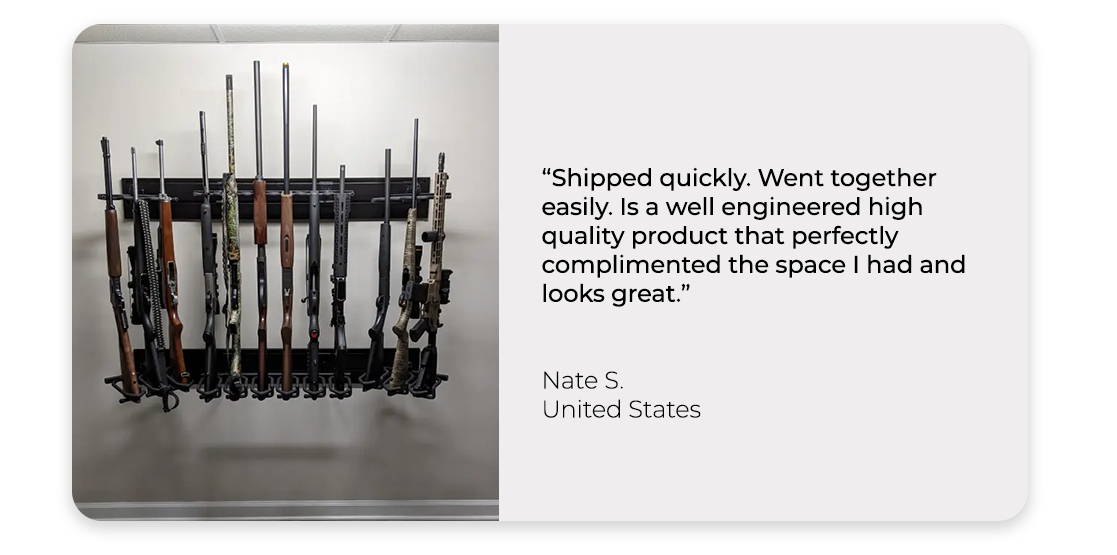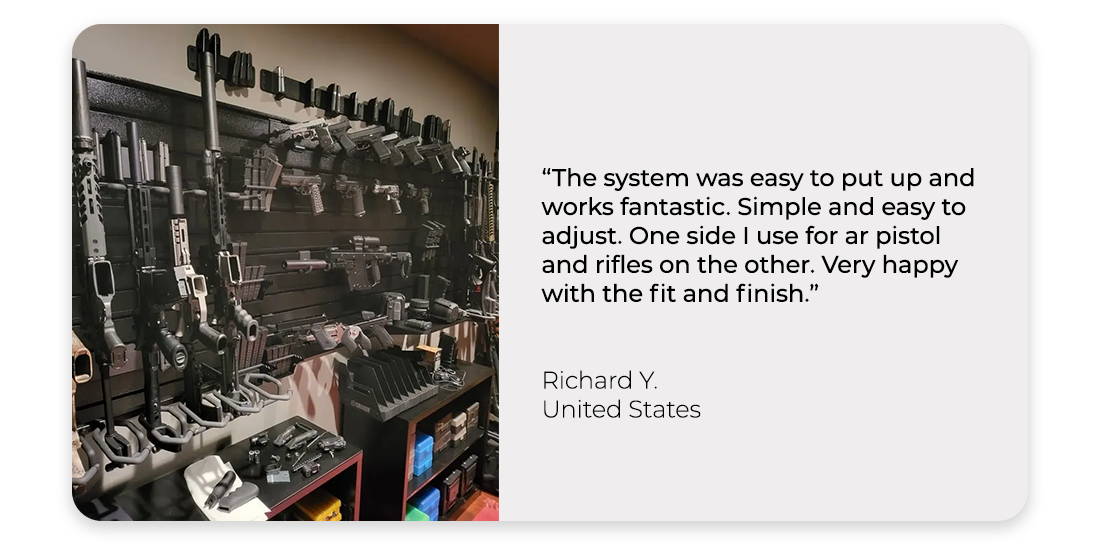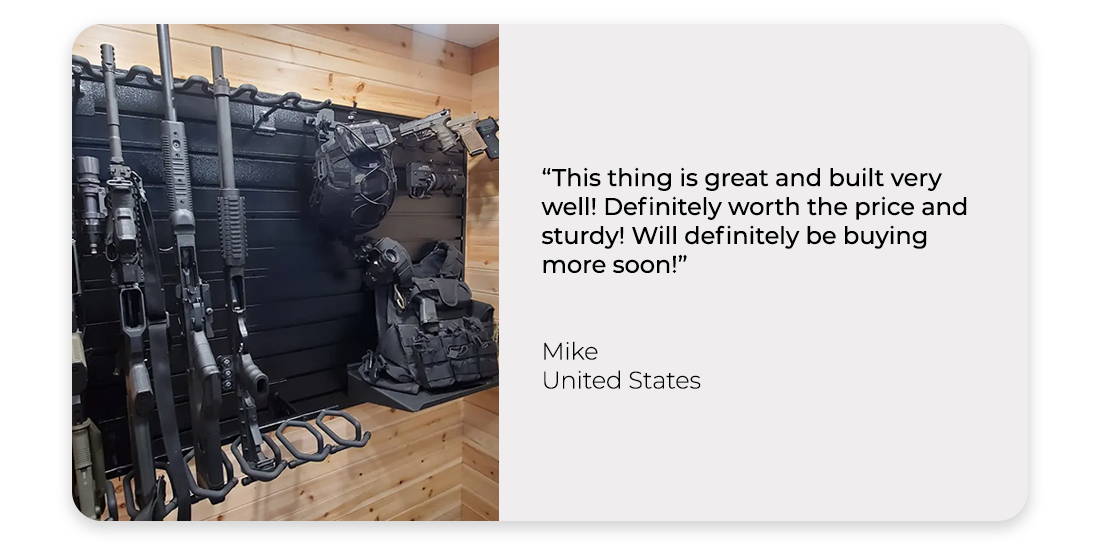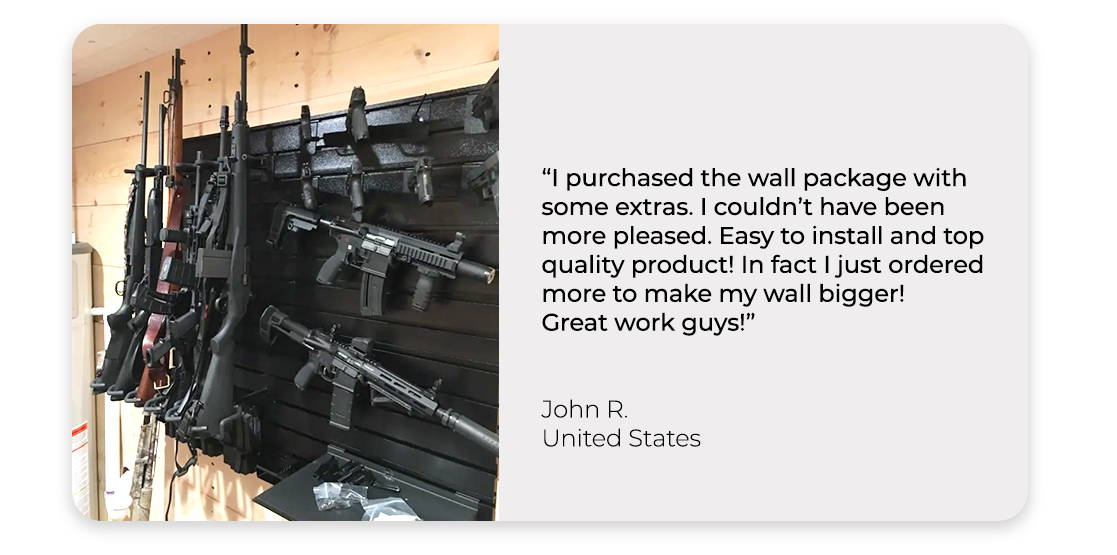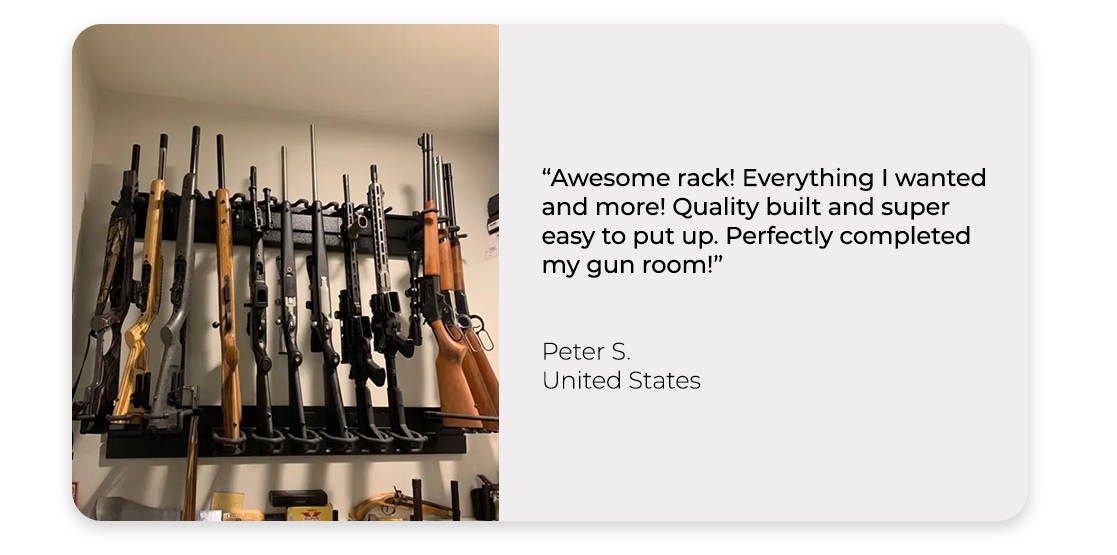 ---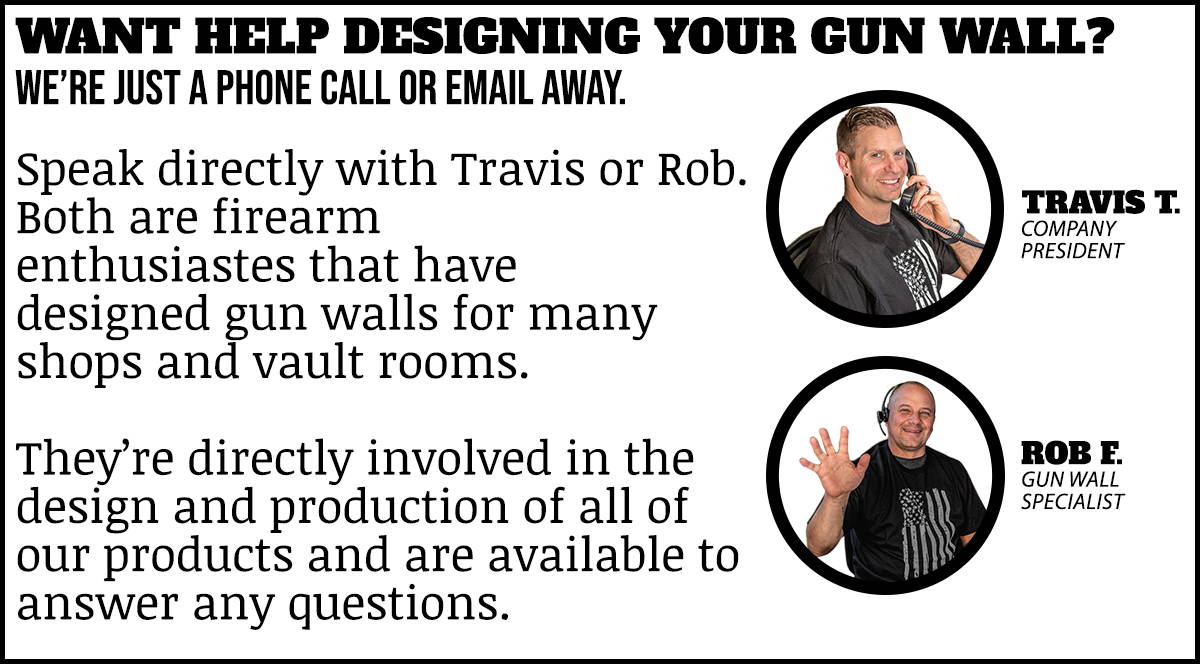 Call us at: 1-866-443-6623 or send us an email below.